Steps to take to view the scripts that Clym has detected running on your website
Clym's continuous scanning functionality automatically continues to detect first and third party scripts that are running on your website, and adds them into your Clym admin account so that you can manage the data for each script. This helps to keep your website visitors informed about what scripts are running and how they are being used.
Viewing your scripts is an easy 3-step process:
1. Sign into your Clym Portal
You should have received a magic link in your initial onboarding email. Please click Sign in from the email to get started. Alternatively, navigate to Clym's home page and click on Sign in in the upper right-hand corner.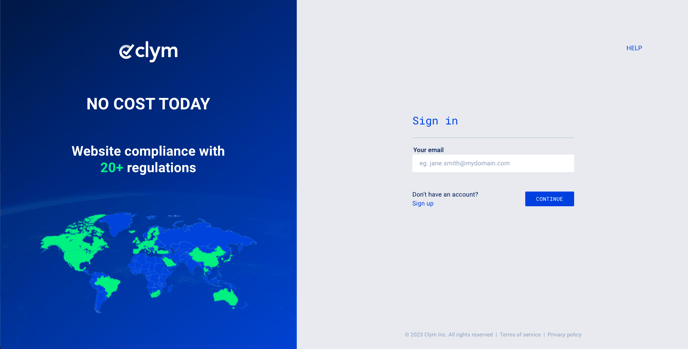 2. Open your Website Settings
From the left side menu, select Website Settings. From here, you will see a list of all of your domains, each which can have different settings if desired.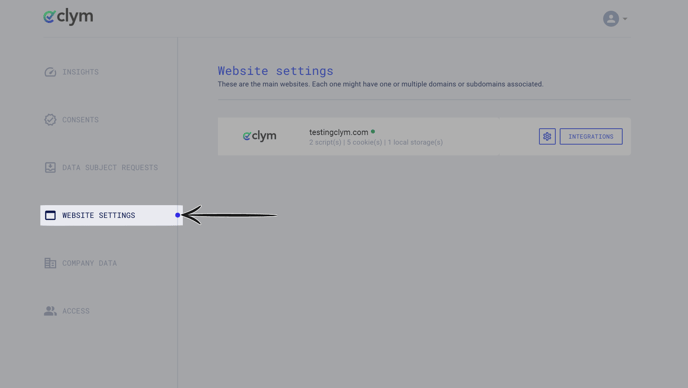 Click the settings wheel next to the domain that you would like to change the default language for. This will open the website settings for that specific domain.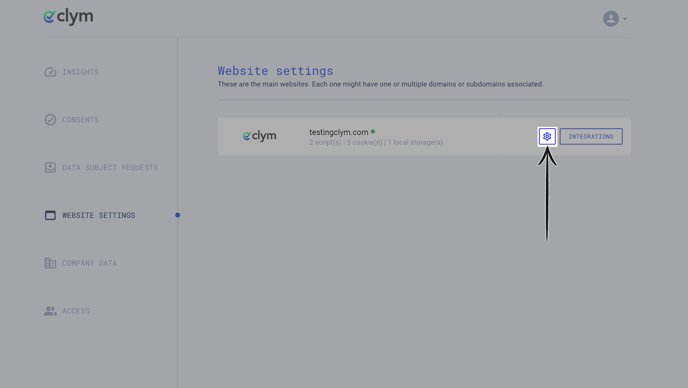 3. View scripts
From the Website settings menu, select the Scripts drop down arrow to view the scripts. The color key at the bottom of the window will tell you if the script is from your website, Clym, or Google Tag Manager. Each script will also be identified by category: advertising, analytics, entertainment, essential, functional, social, or unclassified.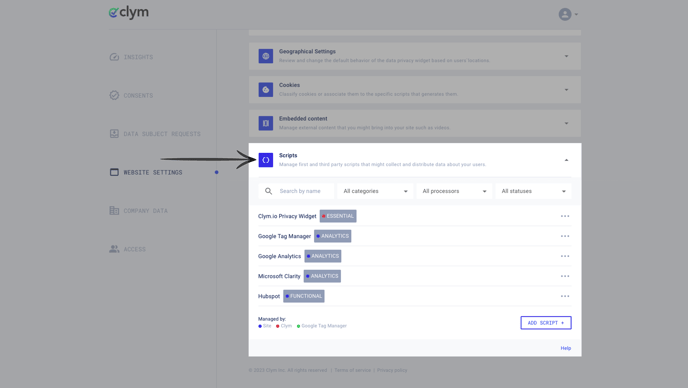 Please note, if you come across any challenges, you can reach out to us via chat or email us at support@clym.io.