Steps you need to view a data subject request's information in your Clym account
Depending on different regulations, your organization is required to both offer a simple way to collect data subject requests, and to respond to them in a timely manner to avoid penalties and fines. Clym enables you with the toolset to respond to requests and remain compliant in an effortless manner. Viewing your data subject requests in Clym is an easy 3-step process:
1. Log into the Clym admin
You should have received a magic link in your initial onboarding email. Please click Sign in from the email to get started. Alternatively, navigate to Clym's home page and click on Sign in in the upper right-hand corner.
2. Select your property (domain)
Navigate to the Properties menu option and then select your domain.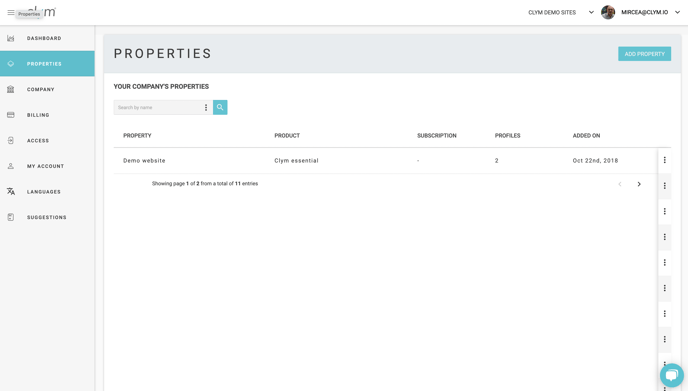 3. View data subject requests information
From the left-hand side menu, select Requests. From the list of requests, click into the request that you would like to view more information for.

In the overview tab, you can view basic information on how the request was received, what country, what the current status is, and whether or not it has been confirmed already by the user.

While this article covers the steps to take to simply view requests within the Clym dashboard, there are also several actions you can perform directly within the platform. For more information, please click here.
Please note, if you come across any challenges, you can reach out to us via chat or email us at support@clym.io.