Steps to take to verify that the Clym widget and links have been installed on your website
Once the code is inserted into your website, you may want to check that you successfully see Clym's privacy widget displaying to ensure that your website is compliant. Please follow this simple 3-step process to verify Clym's installation was successful:
Here's a quick 2 minute video showing you how to verify Clym's compliance widget is displaying correctly on your website. Below the video, you will also find step-by-step instructions in written form. If you feel this is a task better suited for your webmaster or developer, please send them this link, along with the email instructions you received from Clym.
1. Open a new incognito browser
Please open a new incognito or private browsing window with your browser of choice.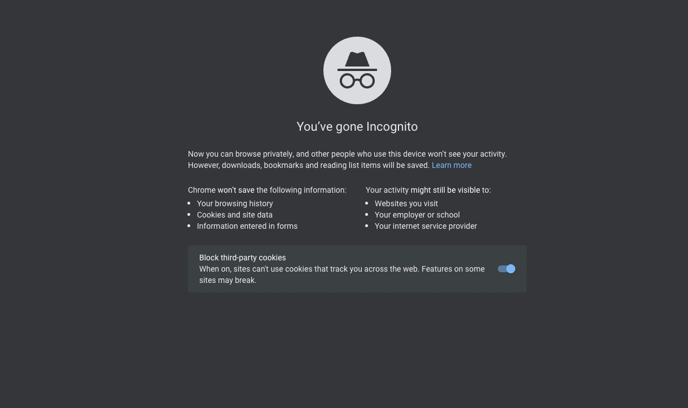 2. Access your website's domain
Open your website within the incognito browser.

3. Confirm that you see Clym's widget
Confirm that Clym's widget is appearing within your website. If you do not see Clym's widget, please scroll to the footer of your website and click either Privacy Policy or Do not sell or share my personal information to open the widget.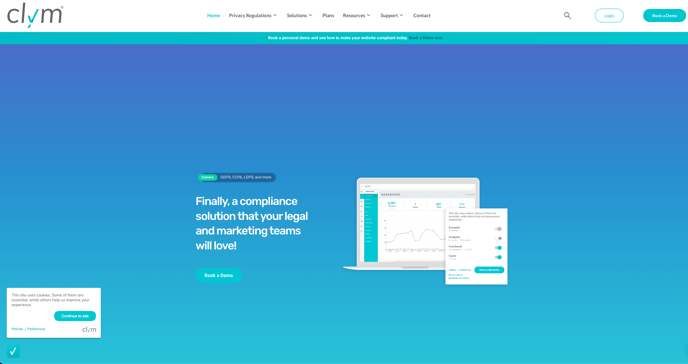 Depending on your location, the Clym privacy widget might not be displayed based on the local regulation and our corresponding standard configurations.
If the widget is still not displaying, please try one of the following:
Use a VPN and access the website from a country in European Union
Ask someone from a country that requires the widget to be displayed to verify (anyone in European Union should be able to confirm)
Change the widget settings for the jurisdiction you are coming from to display the widget. To learn more on how to do that, please visit the Clym widget section. If you take these steps, do not forget to roll back the changes you made after you finish checking the installation.
Please note, if you come across any challenges, you can reach out to us via chat or email us at support@clym.io.