Follow these steps to change your company details, such as phone number, address, main contact email, or details of your DPO (Data Protection Officer)
Go to https://app.clym.io/
On the left hand side menu, go to the Company tab.
If you scroll down you will see the relevant fields, such as Main contact email or Contact data.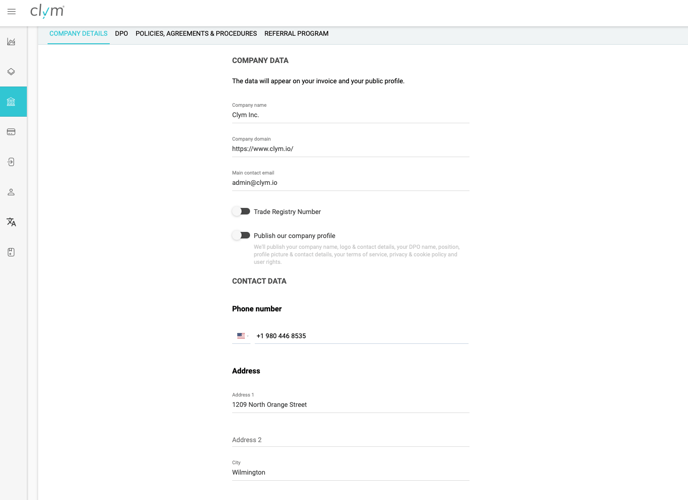 If you click on the DPO tab you will be able to add the details of the person occupying this role for your company.