These instructions will walk you through how to add the Clym privacy widget to your website. This will help your website stay compliant with privacy laws like the GDPR, CCPA, and LGPD.
Integrating Clym with any WordPress website is really easy to be compliant with GDPR, CCPA and LGPD.
First, make sure you are signed up on Clym for free.
Please make sure to copy and paste the code into the HEAD of your website.
Step 1.
Go to
https://app.clym.io/.
From your Clym Dashboard, choose the property you wish to install the widget on.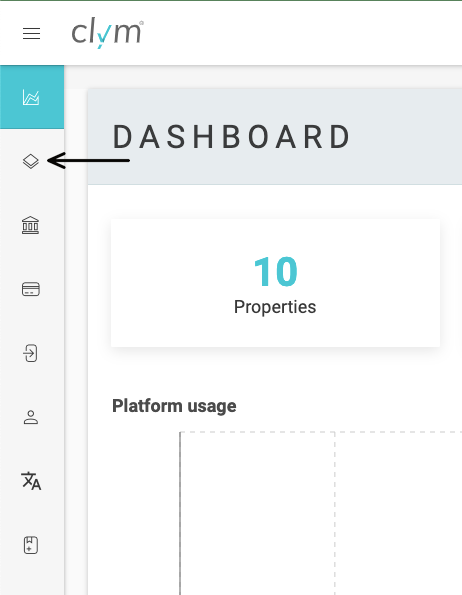 Step 2. From the navigation bar, choose the Widget menu and toggle to Embed to access the privacy widget embed codes.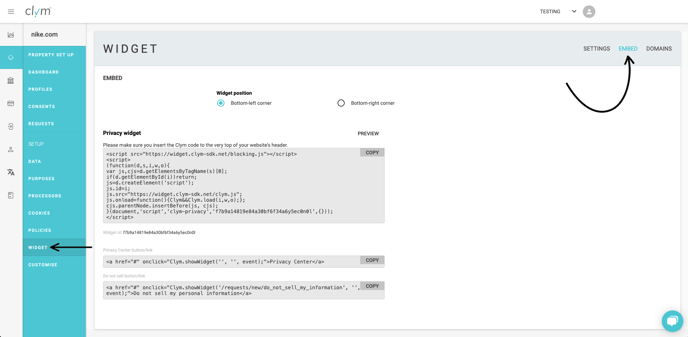 Step 3. Go back to your WordPress website.
Step 4. Find Plugins from the left-hand side navigation bar and select Add New.

Search for a plugin called WPCode – Insert Headers and Footers + Custom Code Snippets – WordPress Code Manager. Click on Install Now and Activate the plugin.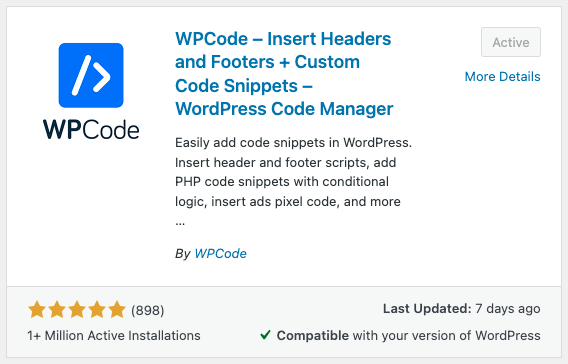 Step 5. Once you have installed and activated the plugin, click on Code Snippets from the left-hand side of the navigation bar and select Header & Footer. Paste the privacy widget embed code from Clym into the Header section.
Step 6. Return to your Clym dashboard and copy the Privacy Center button/link and Do not sell button/link embed codes. There are numerous ways in which you can add embed codes to the footer of your site.
To add the embed codes with Elementor, open your site editor and select Edit with Elementor.

In the elements tab, search for html and add the HTML element to your footer. Paste your embed codes from Clym and save.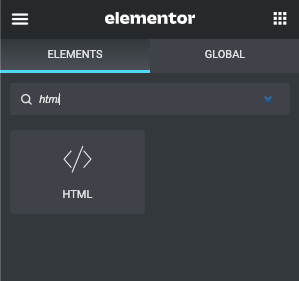 To add the embed codes with a widget, open your Wordpress dashboard, find Appearance in the left navigation menu, and select Widgets. Paste your embed codes into the corresponding footer widget and click Update.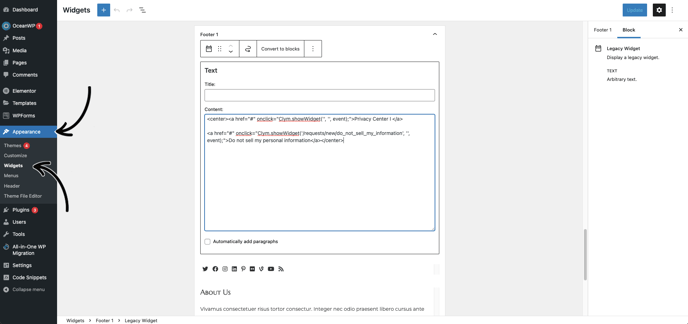 It's all done! Clym's widget will now display on your website based on how you setup your widget layout.
Please note: based on your geolocation, you may not see the privacy widget. To view Clym on your site, click Privacy Center to open the widget.