Steps to take in order to access the embed code to your legal document in Clym
In addition to adding your legal documents, such as your Privacy Policy, Terms of Service, or Cookie Policy, to your Clym widget, you may also wish to embed these documents directly onto a page of your website. Embedding refers to the integration of content, in this case the content of your legal documents, being displayed in another instance, such as your website. Clym provides the necessary tools to generate a custom iFrame embed code for each document in your account, which you can easily copy and paste onto a direct page of your website, wherever you would like. By creating a direct link on your website with your legal documents embedded from Clym, you will only need to make changes and modifications within your account once, and it will update both on your page, and within the Clym widget.
Embedding your legal document onto your website is an easy 3-step process:
1. Sign into your Clym Portal
You should have received a magic link in your initial onboarding email. Please click Sign in from the email to get started. Alternatively, navigate to Clym's home page and click on Sign in in the upper right-hand corner.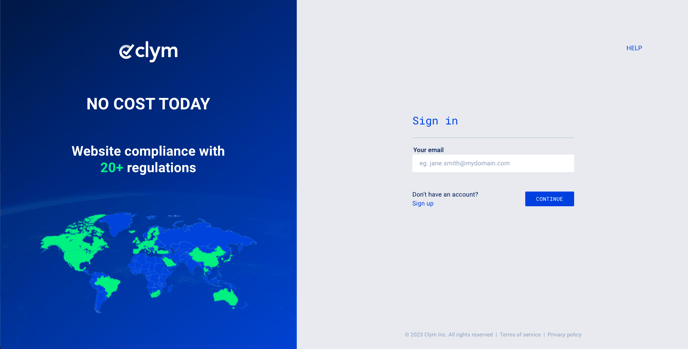 2. Open your Website Settings
From the left side menu, select Website Settings. From here, you will see a list of all of your domains, each which can have different settings if desired.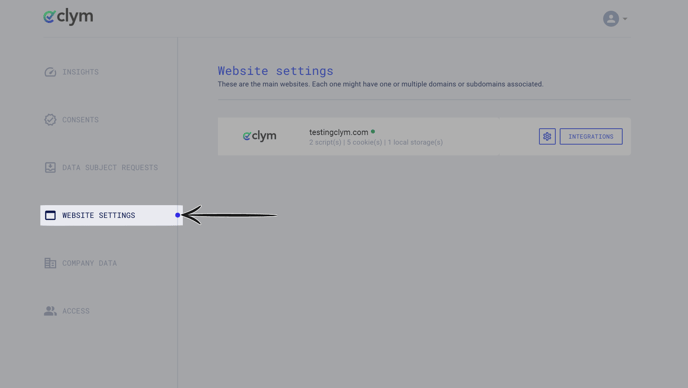 Click the settings wheel next to the domain that you would like to change the default language for. This will open the website settings for that specific domain.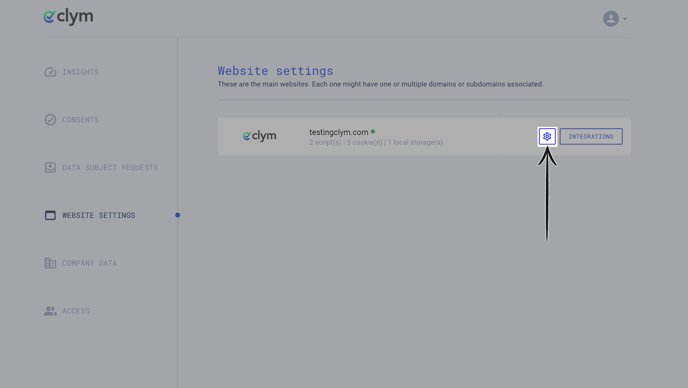 3. Copy the embed code
From the Website settings menu, select the Legal documents. Click the three dots next to the legal document that you would like to edit. Hover over and click the Embed button.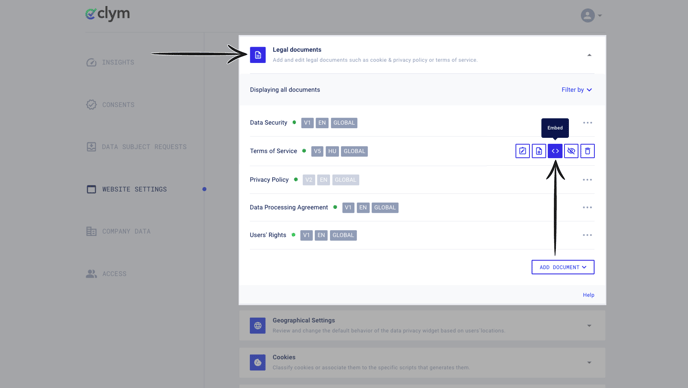 From the pop-up window, click copy next to the Copy the code below field to copy the embed code.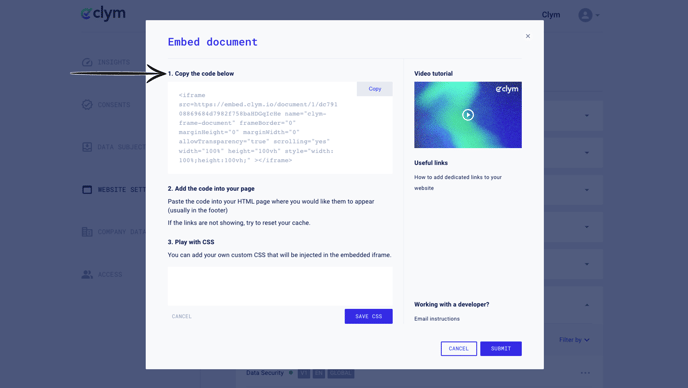 Optional: In the Play with CSS field, add your own custom CSS to customize your embed code.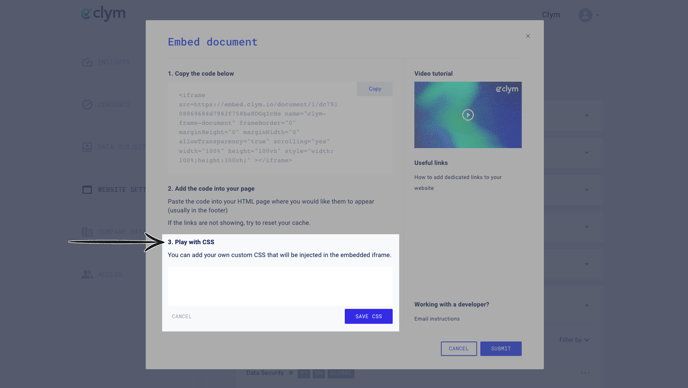 Please return to your website editor. Navigate to the page that you have created for the legal document you are embedding. Paste the copied embed code from Clym into the embed code widget/element or other appropriate place where you would like to iFrame your legal document.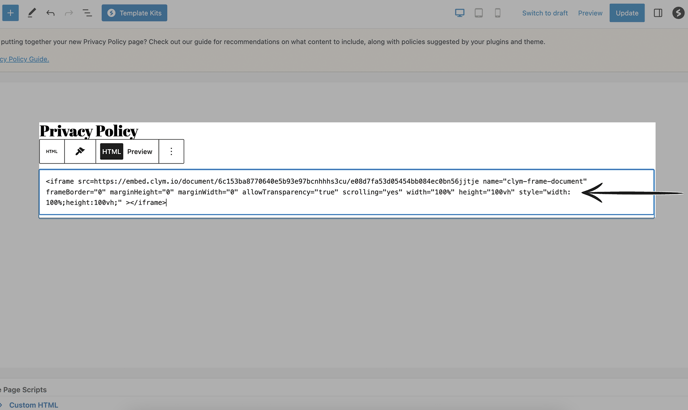 Please note, if you come across any challenges, you can reach out to us via chat or email us at support@clym.io.