Steps to take to deactivate a user from your Clym account
As your team changes, you may need to deactivate a user from having access to your Clym account. Deactivating a user profile will remove access for that individual, but also allow you to view that user's previous activity, or reactivate that user at any time. If necessary, we recommend you to deactivate users rather than delete users, so that you are able to keep the user's activity log record. Additionally, in order to delete an active user, you must first deactivate the user, and then delete the user. Users who have not accepted their invitation to join your account can be deleted at any time.
Deactivating a user is an easy 3-step process:
1. Sign into your Clym Portal
You should have received a magic link in your initial onboarding email. Please click Sign in from the email to get started. Alternatively, navigate to Clym's home page and click on Sign in in the upper right-hand corner.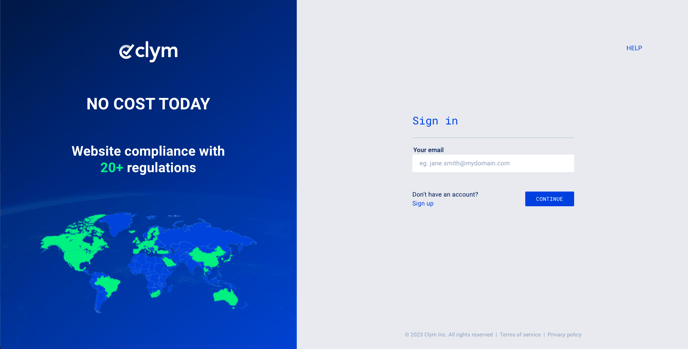 2. Open your Access page
From the left side menu, select Users. From here, you will see a list of all of the users that have access to your Clym account.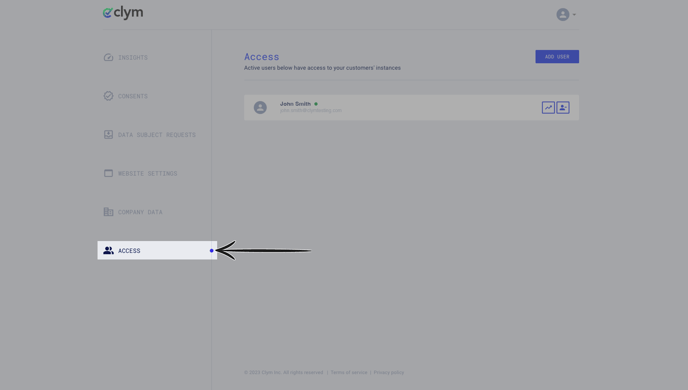 3. Deactivate user
Click the three dots next to the user in your account that you wish to deactivate. From the sub-menu, select Deactivate user.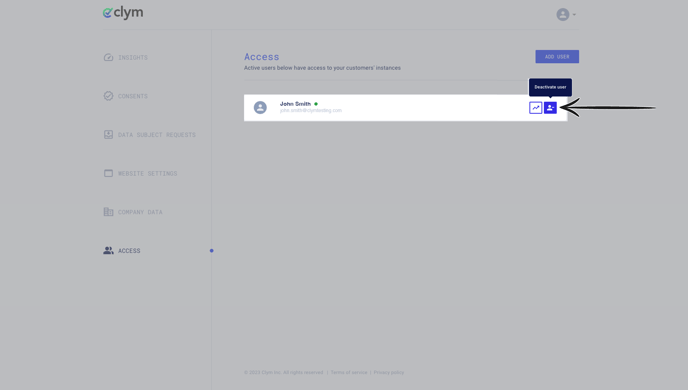 Click Deactivate to confirm that you want to deactivate a user from your Clym account.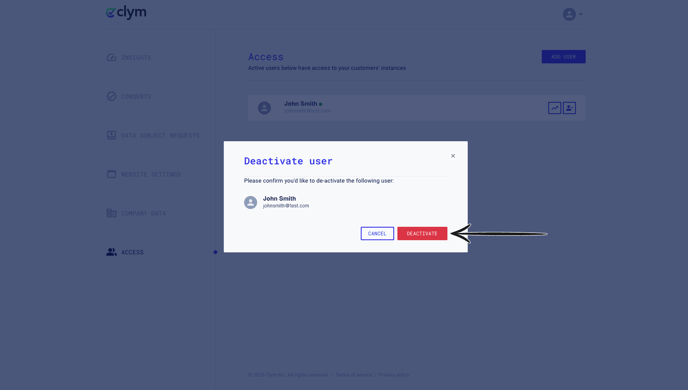 Please note, if you come across any challenges, you can reach out to us via chat or email us at support@clym.io.