If you are using a password based login, you can change your password from the dashboard or you can request a forget password link.
Visit https://app.clym.io/login
Enter your registered e-mail address and a password field will appear. Above the field, click on "Forgot Your Password?"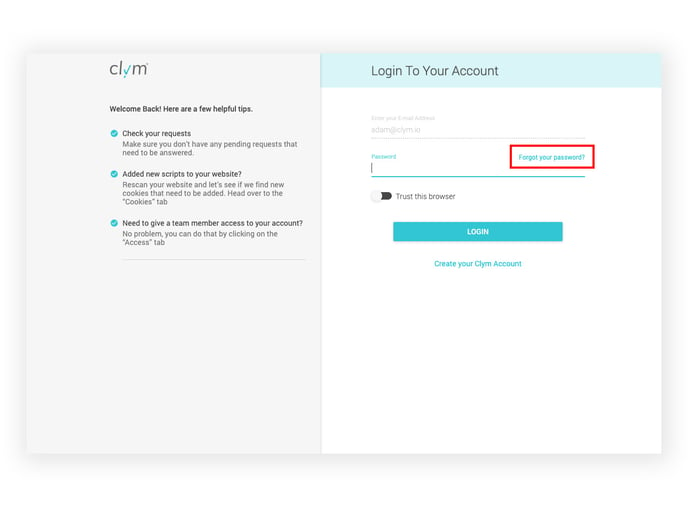 The e-mail address will already be pre-populated, click "Reset Your Password"

You will receive an e-mail that contains a link to reset your password.
If you do not receive the e-mail to your inbox, please make sure to check your spam folder.
Enter a secure password and click "Save".