Steps to take to change your Clym account password
For many security reasons, you may wish to change your password. Changing your password is an easy 3-step process:
1. Sign into your Clym Portal
You should have received a magic link in your initial onboarding email. Please click Sign in from the email to get started. Alternatively, navigate to Clym's home page and click on Sign in in the upper right-hand corner.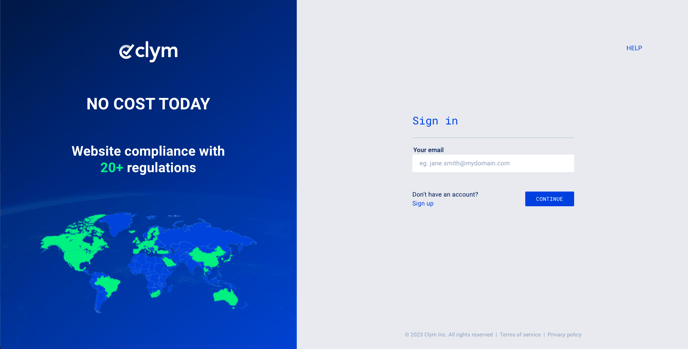 2. Open your account
In the top right corner of your screen, click the account icon to access the drop-down menu. Click Security.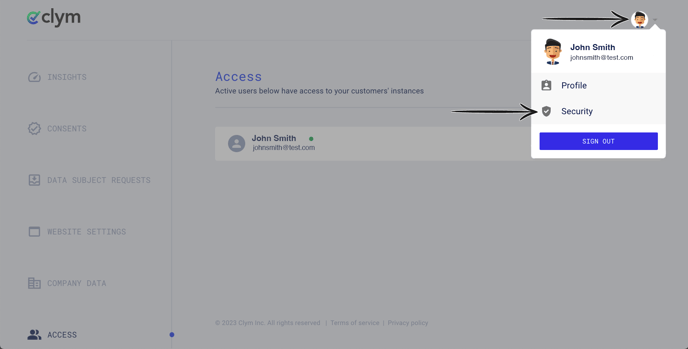 3. Change your password
In the pop-up window, enter your new password into the Password field. Re-enter your new password in the Confirm password field. Click Save.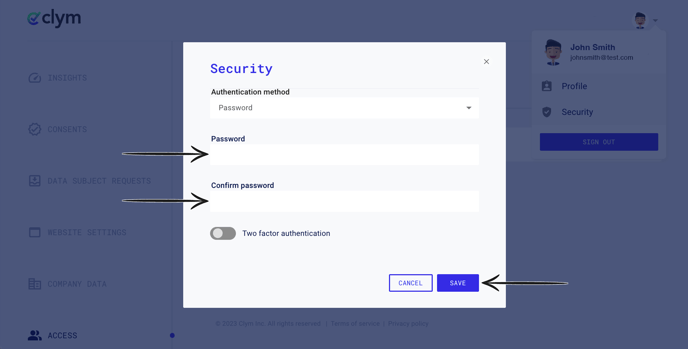 Please note, if you come across any challenges, you can reach out to us via chat or email us at support@clym.io.