Steps to take to change the email address that will receive notifications of new data subject requests for your organization
Responding to data subject requests, or DSRs, in a timely fashion is critical to your organization in order to remain compliant with several data privacy laws. Clym allows you to set an email address that will be notified each time your organization receives a new DSR, helping to keep you on top of approaching deadlines.
Changing your DSR email address is an easy 3-step process:
Please note: You will be notified of a new data subject request after the user has verified the request.
1. Sign into your Clym Portal
You should have received a magic link in your initial onboarding email. Please click Sign in from the email to get started. Alternatively, navigate to Clym's home page and click on Sign in in the upper right-hand corner.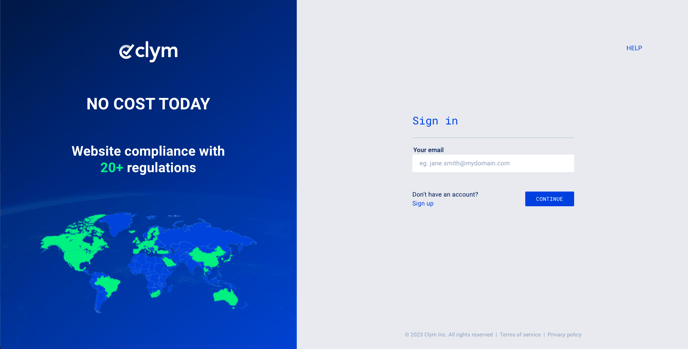 2. Open your Website Settings
From the left side menu, select Website Settings. From here, you will see a list of all of your domains, each which can have different settings if desired.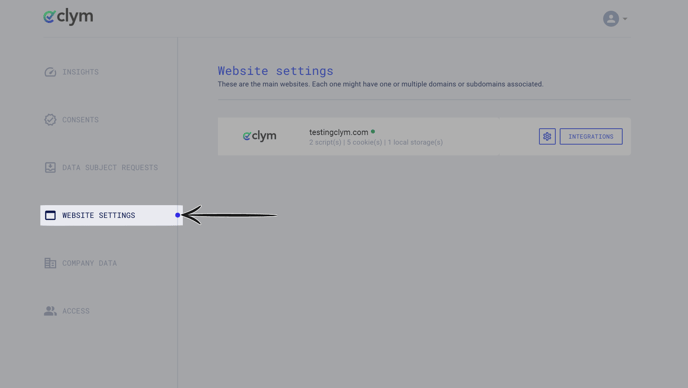 Click the settings wheel next to the domain that you would like to change the default language for. This will open the website settings for that specific domain.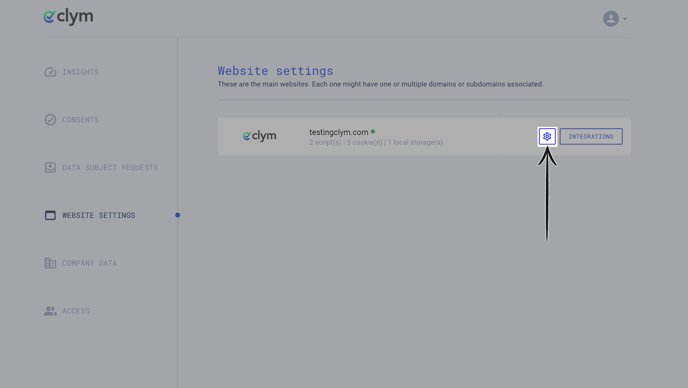 3. Change your DSR email address
From the Website settings menu, select the Website information drop-down to expand the selections. Click the dropdown menu arrow next to Data subject requests to open the selections. In the Email address field, enter the email address that you would like to set to receive notifications that your organization has received a new DSAR.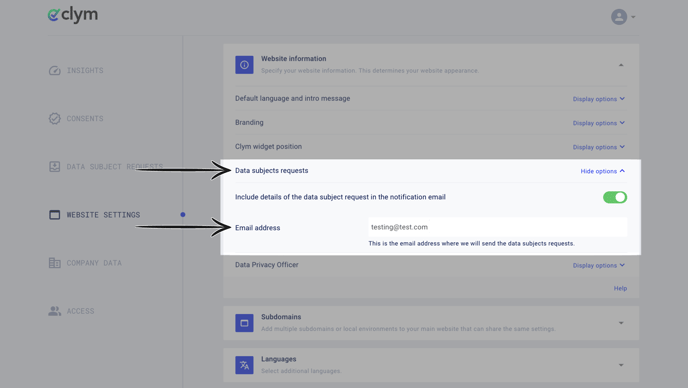 To include details of the data subject request in the notification email, toggle this option on.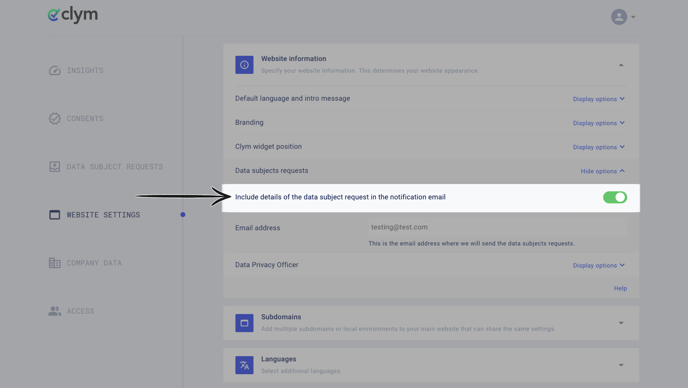 Please note, if you come across any challenges, you can reach out to us via chat or email us at support@clym.io.