You can change the widget style from the 6 different options we currently offer. By default, all widgets are set with the recommended settings for various compliance regulations, but you can change these.
Go to https://app.clym.io/
Go to Dashboard, select the Property you wish to configure this for, and click on Widget.
Select the country you wish to set this up for and in the popup window go to the Widget tab.
Choose between the different types of widget layout you want to use for your property.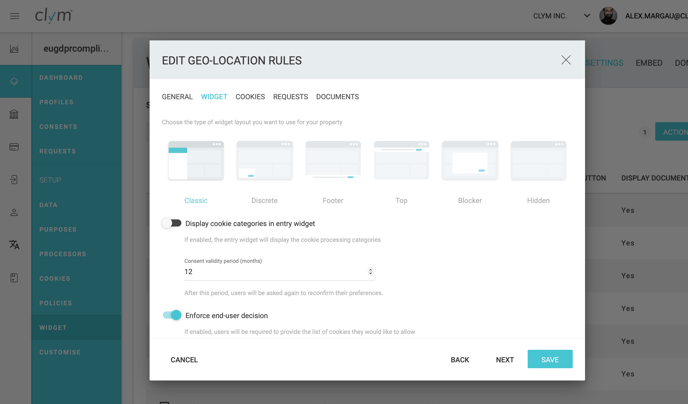 Here's a step by step video to help: