Steps to take to give someone access to your Clym account
As your team changes, you may wish to add additional users to have access to your Clym account. Adding new users to your Clym account is an easy 3-step process:
1. Sign into your Clym Portal
You should have received a magic link in your initial onboarding email. Please click Sign in from the email to get started. Alternatively, navigate to Clym's home page and click on Sign in in the upper right-hand corner.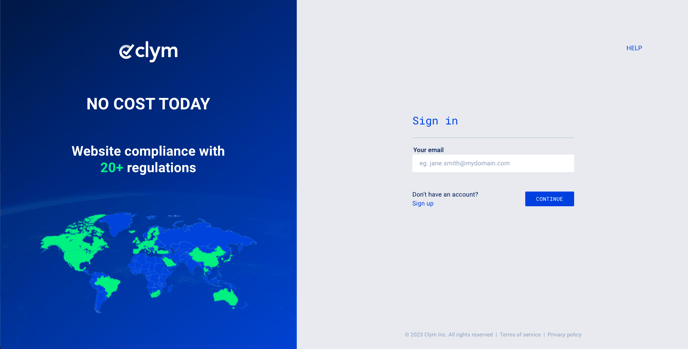 2. Open your Access page
From the left side menu, select Users. From here, you will see a list of all of the users that have access to your Clym account.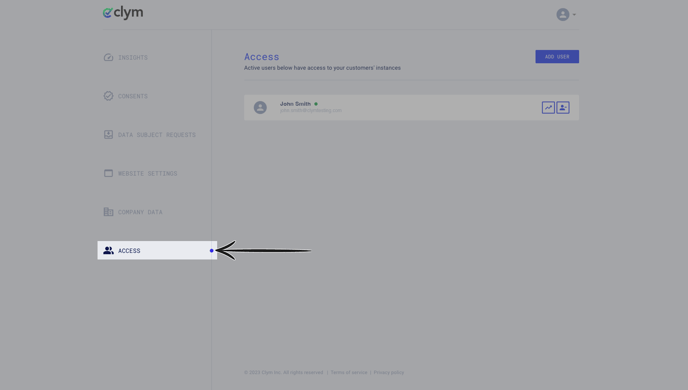 In the top right corner, click Add User.
3. Add new user
In the pop-up window, enter the email address of the individual that you want to add to your Clym account. They will need to follow the instructions they will receive via email to activate their account. Click Invite User.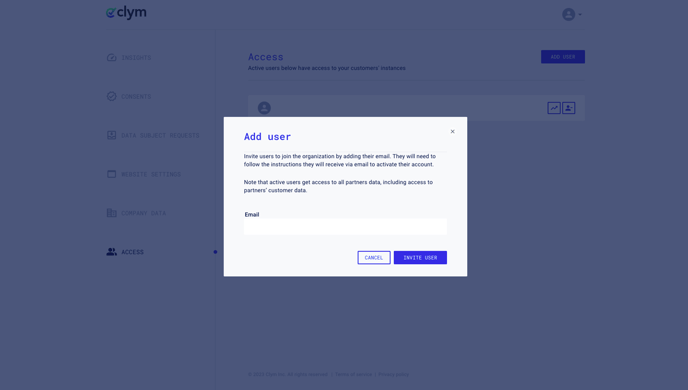 Please note, if you come across any challenges, you can reach out to us via chat or email us at support@clym.io.