Steps you need to take add a domain to your Clym account
If you have another domain or a sub-domain that you would like to add to your Clym account, Clym makes it simple to manage them all in one central location. Clym empowers you with the ability to apply settings quickly and easily to multiple domains, saving you the time and energy of working on each domain one-at-a-time. Adding a new domain within your Clym account is an easy 3-step process:
1. Log into the Clym admin
You should have received a magic link in your initial onboarding email. Please click Sign in from the email to get started. Alternatively, navigate to Clym's home page and click on Sign in in the upper right-hand corner.
2. Open your Properties page
Navigate to the Properties menu option on the left-hand side.

3. Add a new property
From the list of properties, click into your website's property to add a sub-domain to that property.

From the additional menu that opens, select Widget and Domains. Click Add Domain in the top right corner.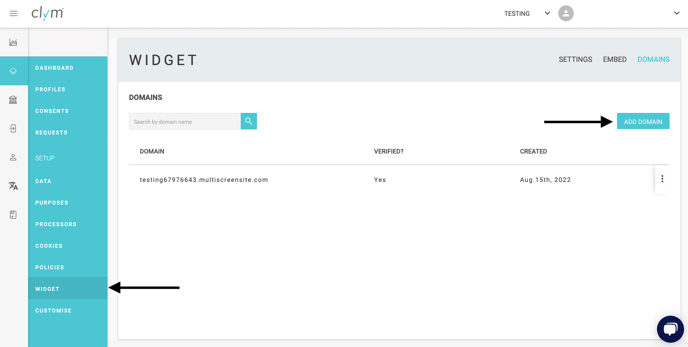 In the pop-up window that appears, enter the new domain you would like to add, and click Continue. The new domain will now be added as a sub-domain under your website's main property.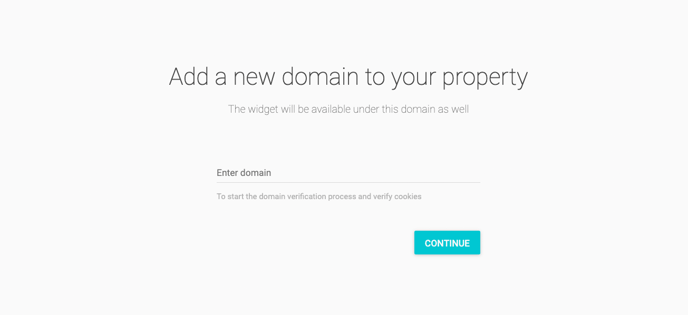 If you would like to add a new property to your account, not a sub-domain of your property, please reach out to us at support.clym.io for assistance.
Please note, if you come across any challenges, you can reach out to us via chat or email us at support@clym.io.