Follow the steps below to activate/deactivate a 3rd Party Script.
Go to https://app.clym.io/
On the left hand side menu, go to the Properties tab.
Select the property you wish to configure.
Click on Cookies.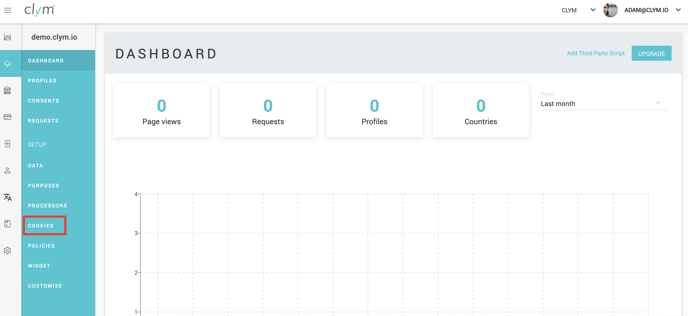 Next, in the upper right hand side of the page, click on THIRD PARTY SCRIPTS.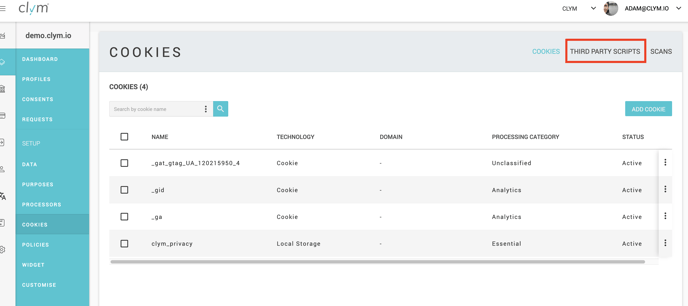 Next to the script you wish to activate/deactivate, click on the 3 little dots, on the right hand side.

Click on Deactivate.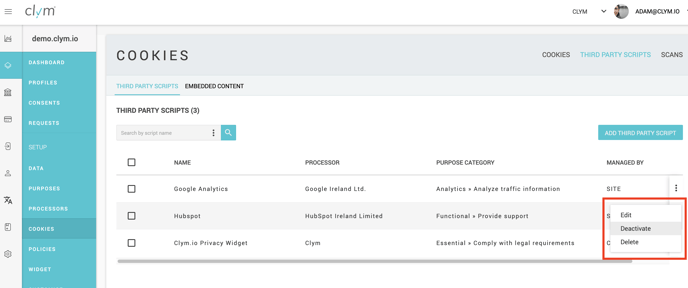 The same applies for a script that has been deactivated previously.
Simply click on Activate and it will become active.