Steps to take to access the data subject requests, or DSRs, that your company has received
Under several different laws, users from various regions have the right to submit a data subject request, or a DSR, to your organization. Depending on regulation, users have the right to submit different types of requests, such as a Data Access Request, which asks your organization what data you have on that user, or a Data Erasure Request, which asks your organization to erase any data that you have on that user that is not essential for the function of your website.
To ensure you remain compliant, it is important that your organization responds to these requests in a timely manner. Each regulation has different requirements for how long your organization has to handle requests. Clym's admin portal allows you to view, manage, and respond to your requests all in one place.
Viewing your DSARs is an easy 3-step process:
1. Sign into the Clym Portal
You should have received a magic link in your initial onboarding email. Please click Sign in from the email to get started. Alternatively, navigate to Clym's home page and click on Sign in in the upper right-hand corner.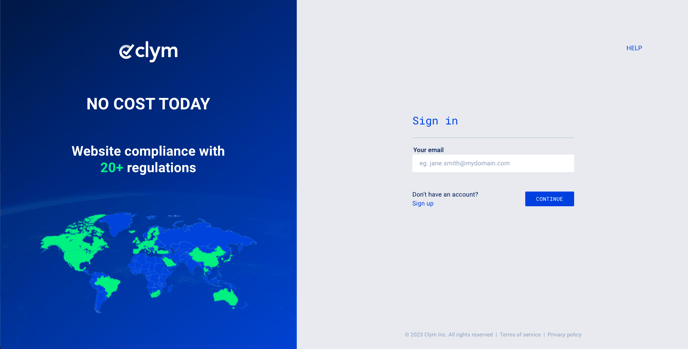 2. Open your Data Subject Requests page
From the left side menu, select Data Subject Requests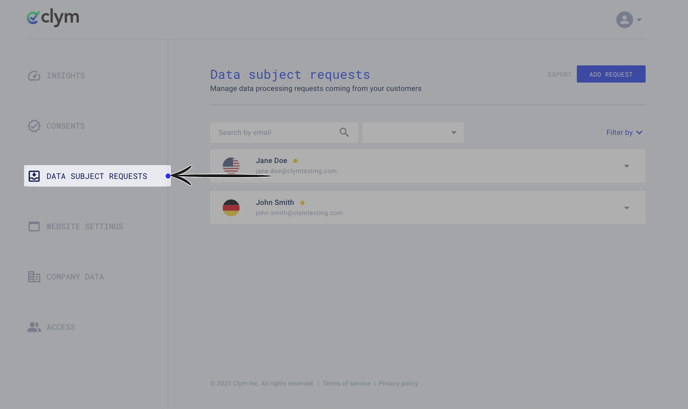 .
3. View your data subject requests
Once the page has opened, click the drop down arrow next to an individual's name and email address to view their request status, profile, messages, and request timeline. You can also use the search bar at the top of the screen to search for a user by email address. If you have more than one domain, you can use the drop-down field to select a particular domain.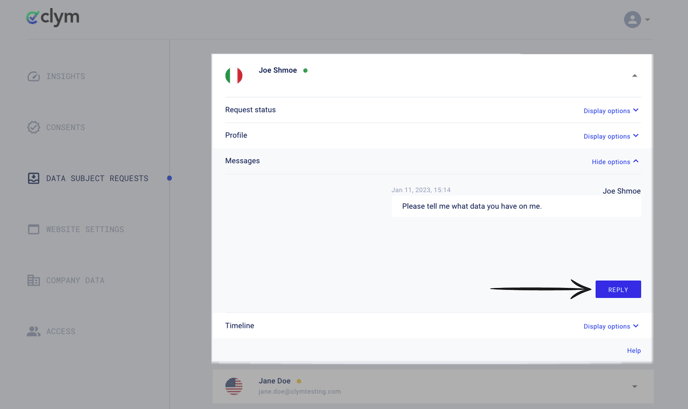 Please note: Once a user submits a DSAR, they will asked to verify their identity by verifying their request via email. Clym will send the user a verification email.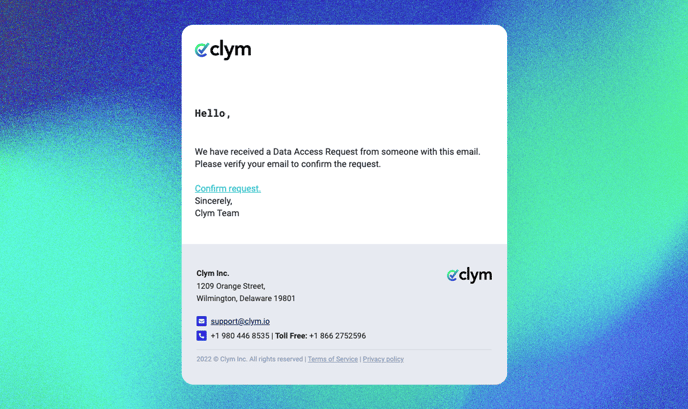 You are able to view the request status at any time. Once the user has verified their email address, the request will be editable.
Please note, if you come across any challenges, you can reach out to us via chat or email us at support@clym.io.