Steps to take to navigate to the widget settings for your website
There are several reasons why you may want to access your Clym widget settings, such as to change the widget's layout per region, or to adjust cookie opt-in/out-settings. When you add a new region to your widget, Clym will automate these settings for you based on the local regulation for that country. Due to this, it is generally recommended to change widget settings with caution, as some modifications could result in non-compliance.
To access the widget settings for different regions, please follow this simple 3-step process:
1. Log into the Clym admin
You should have received a magic link in your initial onboarding email. Please click Sign in from the email to get started. Alternatively, navigate to Clym's home page and click on Sign in in the upper right-hand corner.
2. Select your property (domain)
Navigate to the Properties menu option and then select your domain.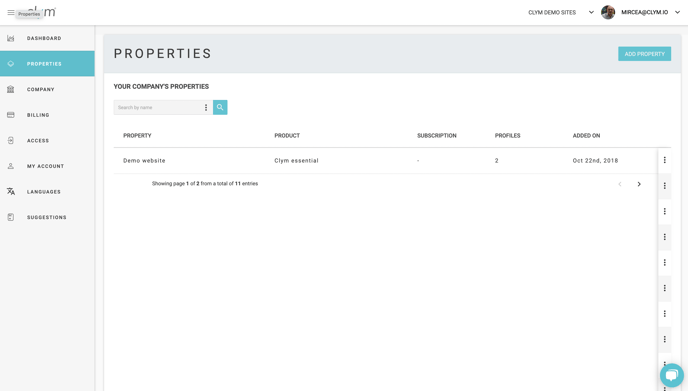 3. Select widget and jurisdiction
From the left-hand side menu, select Widget to open your widget settings for your domain.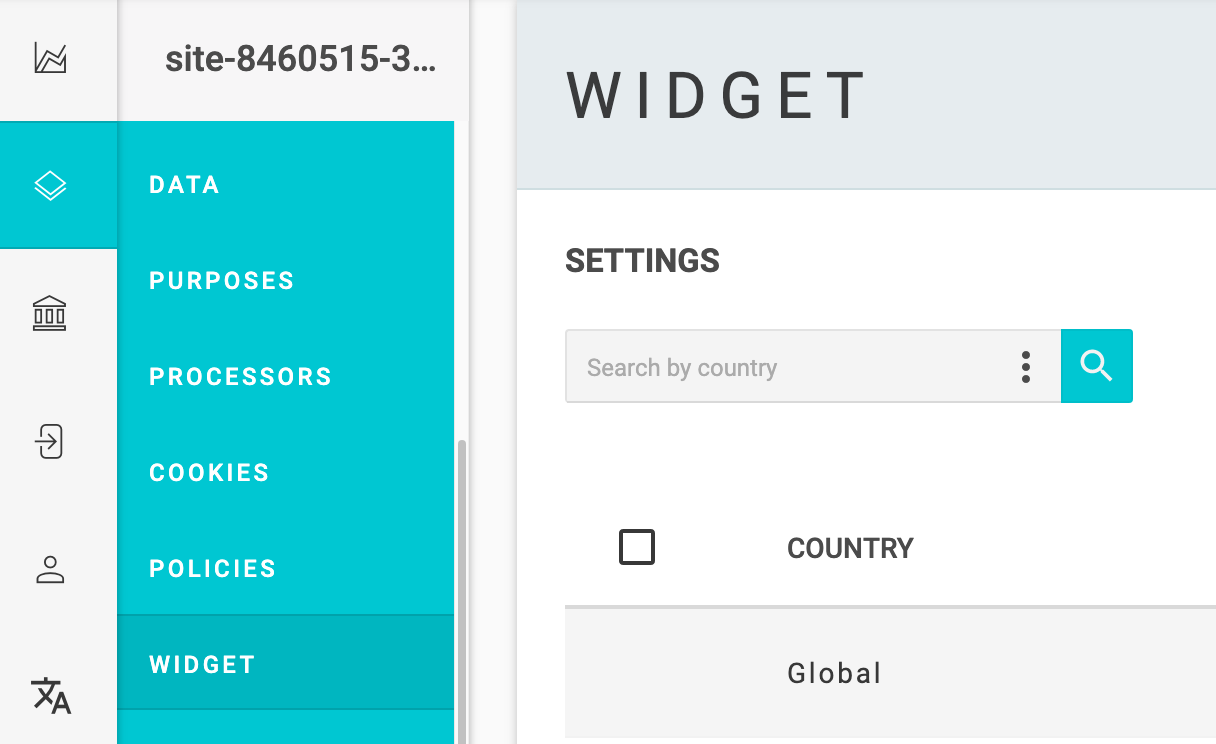 Select the specific country or region that you would like to edit your widget's settings for. This will open a pop-up window that will allow you to access and adjust several rules related to that location. For more information on how each setting works and can be adjusted, please click here.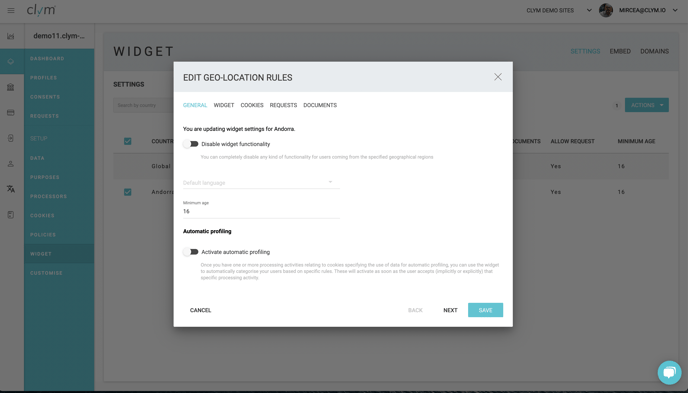 Please note, if you come across any challenges, you can reach out to us via chat or email us at support@clym.io.