Here's what you need to know in order to start your journey to the safe side of compliance.
If you've decided to look into getting your website compliant, you've probably already checked our website.
One step you can take is to scan your website for a detailed report on cookies and policies found on your site to see if you are compliant with GDPR, CCPA, LGPD, and other data privacy laws around the world.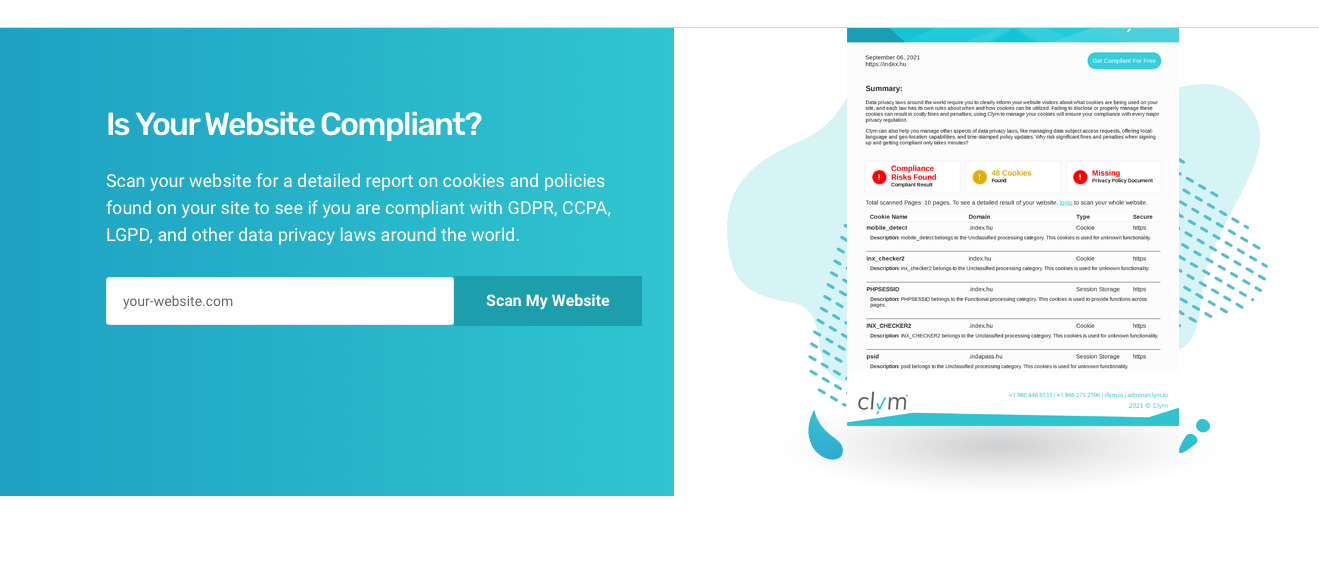 Once you've scanned your website and received the report, the next step is to not be a stranger and get in touch with us to chat more about your options.
You can go to our Contact page or e-mail support@clym.io or, if we've already convinced you of what we can do, you can Book a Demo.
For more information on pricing, let's discuss your specific needs and get you the best level of service.